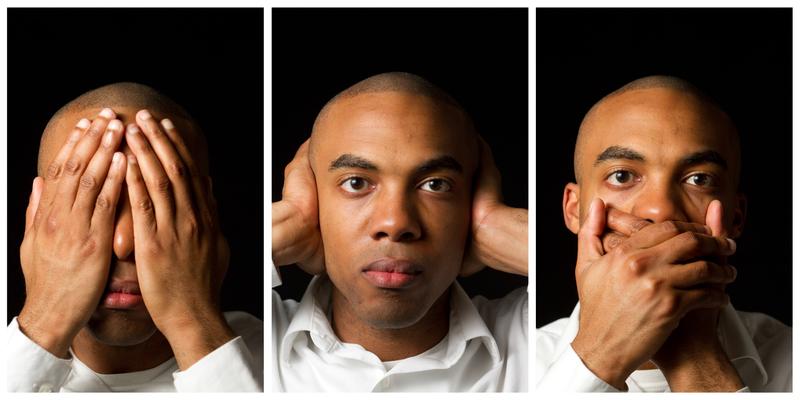 tl;dr Use your words to relay information, both good and bad. Especially the bad.
Today was a bit busier than most Wednesdays. I had an audition that, instead of the planned 30 minutes, lasted nearly three hours. I was mostly okay with this. I've attended auditions in the past and, despite signing up for time slots, they always run late. I was actually the first person to audition for the Olympus shoot and the casting agency was still about 20 minutes late!
At this point I have pretty much given up on auditions and movie-related shoots–not commercials or industrial shoots, since those folks generally stick to their schedules–ever starting and ending on time. I have come to accept the mantra, "hurry up and wait."
I accept this because, generally, the casting agents will pop out of the audition room every few minutes to update actors on timing, and will try to accommodate the schedules of those of us who need to rush back to our real jobs.
That's the positive part of my day. Here's the negative. After that long audition, I returned to Cambridge starving. Planner that I am, I called a restaurant near my office and ordered lunch, knowing that by the time I arrived 10 minutes later the food–a burger and fries–should be ready. Problem? I get to the restaurant, which is empty since most people are done with lunch by 2PM, and my food is not ready. The waitress tells me the wait will be another 5-10 minutes and disappears.
I ended up waiting for the most frustrating 10 minutes of my day. Despite being one of only two patrons at the time, not once was I updated on the situation. When I finally got my food and asked what took so long, I was told they had to make fries.
I like their fries; but, had someone simply told me fries would take an extra 10 minutes I would have (a) opted for the salad (which was offered as an option when I placed my order, (b) accepted the burger sans fries, or (c) gone elsewhere. Instead I'm typing out my frustration on this blog and considering adding Cambridge Brewing Company to my greylist (think businesses on probation with me).
All someone (e.g. the waitress) had to do was tell me why I would be waiting when I arrived. In other words, she should have communicated the entire situation.
Another recent example of poor communication comes from my recent work with a photography client. (Yes, I know I promised not to talk about photography, but I'm not going to bad-mouth a client on my photography blog. Instead I'll do it here…on this subdomain of my photography site.) I don't like the idea of Net 30. If I do a job, most businesses are obligated to pay me within a week. Nearly all do. Those that don't give me an expected payment date. Easy, right?
I did some work for a company in August. Their intern contacted me, got a quote, and booked the shoot. We do the shoot and I send the invoice. Six days pass and no response. Ten days pass and no response. Finally I get a call from the CEO who after having issues with Dwolla–and not notifying me–agrees to pay via check.
We meet. He gives me a check. I cash the check. A few days later, I get a letter from my bank with the letters NSF. What the hell!? He post-dated the check…and didn't tell me! I call him and he agrees to mail another check. I am still waiting on that check.
Keep in mind we are only talking about $500. I finally get paid after threatening to sue the company. I ask the CEO why it took over a month to collect payment and goes on to talk about an accountant on vacation, not knowing how to deal with payroll…yadda yadda.
I am fairly certain he lied to me, but a part of me wants to believe. As with my burger today, just tell me! Can't pay? Going to pay me later? Just tell me. I would much rather someone give me bad news immediately than force me to jump through hoops, or threaten a lawsuit, only to get the same bad news. If I had someone calling me almost everyday asking for money and I didn't have it, I would give them the honest truth: I ain't got it, and you ain't gettin' it!
---
---